Religious Education
Phone: 860-721-9419
Email: [email protected]
Sunday Class times:
Kindergarten 9:05am-10:05am
Grades 1-6 9:05am-10:05am
Grades 7-8 6:00pm-7:00pm
Grades 9-10 6:30pm-7:30pm
If you haven't registered for the 2021-2022 school year
Important Announcement Regarding Masks
The town of Wethersfield has lifted the mask mandate for all indoor venues beginning Friday, October 22 at 5:00pm. All who are vaccinated are no longer required to wear a mask while inside the church. If you are not vaccinated, you are still required to wear a mask.
MASS TIMES
Weekdays and Saturdays
7:30 AM
(9:00 AM on First Friday)

Saturday Vigil
4:00 PM

Sunday
8:00 AM and 10:15 AM
5:15 PM - first Sunday of the month

(Daily and Saturday Vigil Masses live-stream on Facebook)

A YouTube video of Daily and Saturday Vigil Masses is available below 1/2 hour after Mass ends.

Saturday
Holy Hour 8:00 AM-9:00 AM
Reconciliation 2:30 PM-3:00 PM
CHRISTMAS MASS SCHEDULE

Friday, December 24
(Christmas Eve)
CHRISTMAS VIGIL MASSES
3:00pm
5:00pm
MASS AT NIGHT
10:00pm
Saturday, December 25
(Christmas Day)
10:00 am

All Masses will be at Corpus Christi Church.
There will be no Saturday vigil Mass on Christmas Day.
---
RECTORY OFFICE HOURS
Monday – Friday 8:00 AM to 4:00 PM
Office Phone: (860) 529-2545
Fax: (860) 529-5861
Email: [email protected]
Facebook: facebook.com/pg/ChristtheKingCT

84 Somerset Street, Wethersfield, CT 06109
Corpus Christi Church
601 Silas Deane HWY
Wethersfield, CT 06109
---
2021 Saint Joseph Medal Recipient Jennifer Faenza with Father Nick Melo
Christ the King's new outdoor Crèche
Click link for more pictures of set-up
https://www.christthekingparishct.org/photos/view/id/67965
Click picture above to view
2nd Sunday of Advent
Vigil Mass on YouTube

Sunday Worship Aid
December 5, 2021

---
Weekday Mass
The Feast of the Immaculate Conception
of the Blessed Virgin Mary
Worship Aid
Note: Wednesday is a Holy Day of Obligation
The Immaculate Conceptionof the Blessed Virgin Mary
Masses will be celebrated at
9:00am and 5:30pm
---
Weekday and Saturday Vigil Masses
live-stream on Facebook
https://www.facebook.com/pg/ChristtheKingCT/videos/
and are available on YouTube and above after the end of the mass
Masses/Candles Available
The 2022 Calendar is open and available. If you would like one (or more) for a loved one, please call or email the Rectory at 860-529-2545 or [email protected], or go to the Contact screen at this link: Contact screen.
Weekday Masses are $15;

Weekend and Holy Day Masses are $20; and

Candles are $10.
Pope Francis' Synod

Preparatory Document - For a Synodal Church: Communion, Participation, and Mission
Advent Mission
Join us for a special Advent Mission this Tuesday, Wednesday and Thursday beginning at 6:30pm in Corpus Christi Church, led by Fr. Kingsley Ihejerika, Pastor of St. Justin-St. Michael Parish in Hartford. If you can't make it to the church, we are also live streaming on our parish Facebook page.
https://www.facebook.com/ChristtheKingCT/
Link toTuesday Advent Mission on Facebook
Link to Benediction on Facebook
Link to Tuesday Advent Mission on YouTube
Link to Benediction on YouTube
Link to Wednesday Advent Mission on Facebook
Link to Wednesday Advent Mission on Youtube

Link to Thursday Advent Mission on Facebook
Link to Thursday Advent Mission on YouTube
AN ADVENT FESTIVAL OF LESSONS AND CAROLS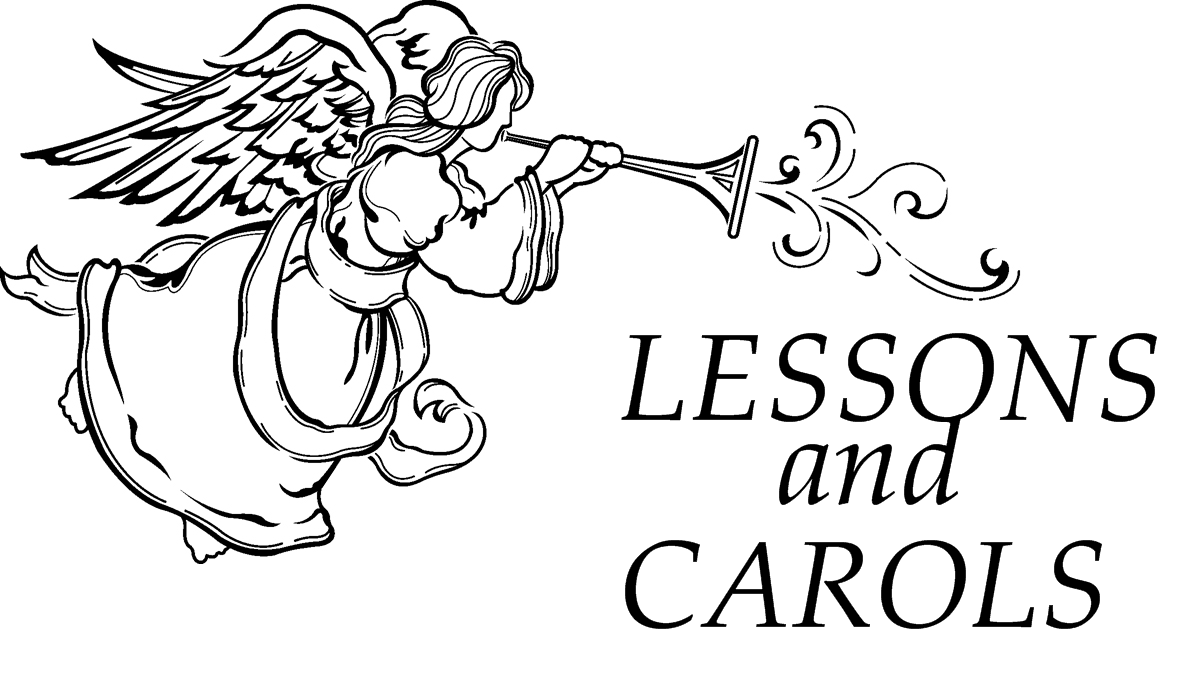 Join us on Monday December 13 at 6:30 at Corpus Christi Church.
Come listen to the story of Jesus' birth and sing Christmas carols. It is a great way to prepare for the birth of our Lord.
B

eyond

B

ible

S

tudy - Mondays, 7:00pm, St. Joseph Hall


Galatians and Romans
P

rayer

S

hawl

M

inistry
The Christ the King Parish Prayer Shawl Ministry meets in St. Joseph Hall the first and third Thursday at 1:00pm. We sit and chat, knit, crochet, and swap patterns. New members are always welcome . There will be no December meeting.
ROSARY

Fridays at Noon
Beginning in December, we will meet in
Corpus Christi Church.
"If you desire peace in your hearts, in your homes, in your country, assemble ..to recite the Rosary."
- Blessed Pope Pius IX
Sandwich Collection Resumes
The Social Action Committee is resuming the monthly sandwich collection in September, after it being on hold since last year due to Covid-19. This much needed project provides food for the homeless who do not frequent shelters. The sandwiches are distributed by ImmaCare in Hartford. The need is great, but thanks to contributions from volunteer "sandwich makers," ImmaCare can provide help and comfort to these people. Making sandwiches is a good way to involve younger family members in this ministry.
Any type of bread may be used.

Two (2) slices of meat (such as ham, bologna, salami) & a slice of cheese per sandwich

About one pound of meat is needed for a loaf of bread. You can vary the ingredients if you don't have enough of one kind to finish the loaf.

Please DO NOT put condiments or butter on the bread.

Peanut butter & jelly sandwiches are also very popular.

Sandwiches are individually wrapped, put back in the bread wrapper, twist-tied, and placed in the box in the church foyer.
The following are the dates for the rest of 2021 and through August 2022. You may wish to post this schedule on your refrigerator or bulletin board as a reminder.
(* Socks and T-shirts in adult sizes also collected in September and February. **Juice boxes also collected in October and May).
2021:
September 11/12*
October 2/3 **
November 6/7
December 4/5
2022:
January 8/9
February 5/6*
March 5/6
April 2/3
May 7/8 **
June 4/5
July 2/3
August 6/7
HOMELESS BAGS
We are currently seeking donations of hats, mittens/gloves, or socks for bags we will be putting together for the homeless. Please consider making a donation in these upcoming months. There is a blue bin in the front vestibule of the church.

We are also accepting monetary donations. We have a donor who will match any monetary donation for a total of $2,500. Any donations you make will be doubled! Please consider donating any amount. Please make checks payable to: Christ the King Social Action Committee, with 'Homeless bags' in the memo. Thank you for your continued generosity. For more information on how to get involved, please contact Nora Uricchio / 860-830-5989 [email protected] or Daisy Trahan / [email protected]