MASS TIMES
Weekdays and Saturdays
7:30 AM

Saturday Vigil
4:00 PM

Sunday
8:00 AM and 10:15 AM
(Daily and Saturday Vigil Masses
also live-stream on Facebook)

A YouTube video of weekday and Saturday Vigil Masses is available below 1/2 hour after Mass ends.

Saturday
Holy Hour 8:00 AM-9:00 AM
Reconciliation 2:30 PM-3:00 PM
---
RECTORY OFFICE HOURS
Monday – Friday 8:00 AM to 4:00 PM
Office Phone: (860) 529-2545
Fax: (860) 529-5861
Email: [email protected]
Facebook: facebook.com/pg/ChristtheKingCT

84 Somerset Street, Wethersfield, CT 06109
Corpus Christi Church
601 Silas Deane HWY
Wethersfield, CT 06109
Masses/Candles Available
The 2021 Calendar has a number of Masses and candles available. The 2022 Calendar is also open and available. If you would like one (or more) for a loved one, please call or email the Rectory at 860-529-2545 or [email protected] Weekday Masses are $15; Weekend and Holy Day Masses are $20; and Candles are $10.
Effective Wednesday, June 9, at all liturgies and gatherings at parishes within the Archdiocese of Hartford: Masks are now optional for those who are fully vaccinated. Those who remain unvaccinated should continue to wear masks.
Click picture above to view
Eighteenth Sunday in Ordinary Time
Vigil Mass on YouTube

Sunday Worship Aid
August 1, 2021
---
Weekday Mass
---
Weekday and Saturday Vigil Masses
live-stream on Facebook
https://www.facebook.com/pg/ChristtheKingCT/videos/
and are available on YouTube and above after the end of the mass
Faith Formation
Phone: 860-721-9419
Email: [email protected]
Registration for the 2021-2022 school is now open!
Our middle school and high school programs have begun the Christ the King Parish merger with the Church of the Incarnation.
These programs will take place at both locations.
Please click on the following link for the registration form:
https://www.osvhub.com/…/forms/religious-education-student-…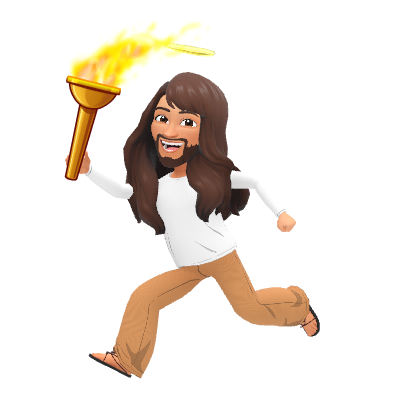 SIGN UP FOR VIRTUS TRAINING HERE
R

osary for

V

ictims of

H

uman

T

rafficking
Friday, July 30 is
International Day Against Human Trafficking
Pray the Rosary
Friday July 30, 6:30 PM
St. Elizabeth Seton Church
280 Brook St., Rocky Hill
St. Josephine Bakhita Parish invites you to join them in praying the sorrowful mysteries of the rosary for victims, survivors, and perpetrators of Human Trafficking.

---
S

ynod

C

losing

M

ass
FRIDAY, August 13. 6:00pm
Reserve a seat on the bus
The Archdiocese of Hartford will celebrate a synod closing Mass Friday, August 13 at the Oakdale Theater in Wallingford, at which the Archbishop will present recommendations for promoting the life and mission of the Archdiocese of Hartford. The Archdiocese is asking that each Parish send 30 Parishioners to this Mass. Please call the Rectory by Friday, July 30 to give your name and receive a ticket.
To make it easy to attend, we have rented an air conditioned bus. To reserve a seat on the bus from Corpus Christi Church to the Oakdale, please call the Rectory office at 860-529-2545.
---
T

he

Y

ear of

S

aint

J

oseph
In December 2020, Pope Francis declared 2020-2021 the Year of Joseph, thus celebrating the 150th anniversary of the proclamation of St. Joseph as Protector of the Universal Church. Marking the occasion, the Pope issued the apostolic letter "Patris Corde " (With a Father's Heart") in which he lovingly reflects on St. Joseph as a beloved, tender and caring, obedient, accepting, creatively courageous, working father, and a father in the shadows.
An opportunity to delve into the richness of the Pope's letter will be offered at Christ the King Parish on 8 Wednesdays from September 8th to October 27th. Sessions will be held at 1:30 p.m. (Group 1) and at 7:00 p.m. (Group 2). Please register your interest by contacting Sister Mary Bernard (Shanley) at [email protected]

(Enter "St. Joseph" as the subject of your e-mail.)
---
AOH

C

ampaign to

B

uild an

I

rish

C

anal

W

orkers

M

emorial

The Ancient Order of Hibernians Hartford Division 2 is fundraising to build a monument to help remember a forgotten Irish-Catholic cemetery in Windsor Locks.
The memorial will honor the 400 immigrant laborers who left their homeland in Ireland and came to the area between May 1827 and November 1829 to build the canal bypassing the treacherous rapids of the Connecticut River.
In particular, we will honor those canal workers and family members that are buried in an unmarked Catholic cemetery that is located about 100 yards and across the canal from where the memorial will be placed.
The memorial will be located at the Windsor Locks Canal Trail State Park near the Montgomery Mills Apartments.
Gifts are accepted at https://gofund.me/a3283c68 or by mailing a check to Irish Canal Workers Memorial Fund, AOH Hartford Division 2, PO Box 68, Glastonbury, Conn., 06033.
---
P

rayer

S

hawl

M

inistry
The Christ the King Parish Prayer Shawl Ministry is meeting again! During the warm months, rather than inside, the new meeting place is the Wethersfield Broad Street Green, every other Thursday at 1:00pm (beginning June 3). We sit and chat, knit, crochet, and swap patterns. New members are always welcome . If you would like to join us, simply show up near Elm Street.
Upcoming meeting dates:
July 29
August 12
August 26
September 9
September 23
---
ROSARY ON THE GREEN
Rosary on the Green (Wethersfield Broad Street Green across from Anderson Farm),
Fridays at noon, weather permitting.
In case of inclement weather, the Rosary will take place in Corpus Christi Church

"If you desire peace in your hearts, in your homes, in your country, assemble ..to recite the Rosary."
- Blessed Pope Pius IX

---
B

eyond

B

ible

S

tudy
Will resume again in September
in person
at Sacred Heart Church, Old Wethersfield