Click above for
Saturday Vigil Mass
7th Sunday of Easter
at Christ the King Parish
---
---
Beyond Bible Study
is Back!
Monday, May 25
7:00pm
via Zoom
(Link available Monday)

---
Renewal of Baptismal Promises & Blessing

---
Teresa's Bookmark
Let nothing disturb you
Let nothing upset you
Everything changes
God alone is unchanging
With patience all things are possible
Whoever has God lacks nothing
God alone is enough

by St. Teresa of Avila
---
Hallelujah! He is Risen! Happy Easter
---
The church IS open for private prayer.
Please use the south door
—rectory side.
Monday through Friday
8:00am - 4:30pm
Saturday
8:00am-12:00pm
(Confessions Temporarily Suspended)
Sunday
8:00am-12:00pm

---
On Friday, May 1st at 3:00pm, Archbishop Gomez, president of the US Conference of Bishops lead prayer consecrating our nation to the care of our Blessed Mother. Following that, Archbishop Blair did the same for our Archdiocese, which may be found at
https://Facebook.com/archdioceseofhartford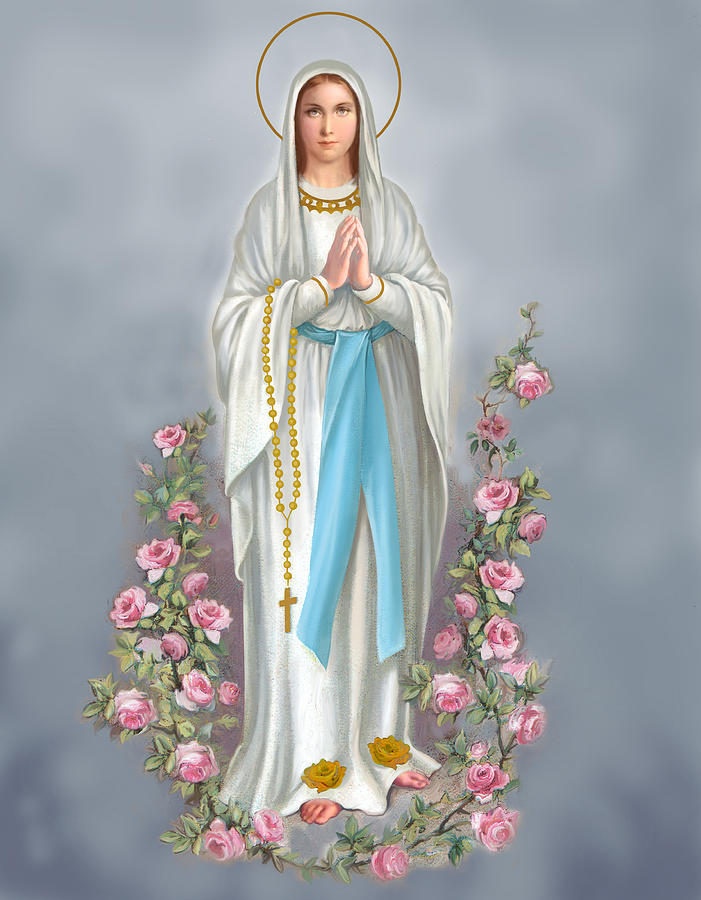 ---
How to Register info can be found in:
OnLine Users Guide
Click above for
Echoes of Praise
Wednesday, 5/20/2020


---
Catholic Transcript Online, May 2020
Cover story - "Brush Strokes for Christ"
featuring Christ the King Parish
Murals
---
Attend an inspiring Dynamic Catholic event near you!
Co-sponsored by Christ the King Parish, The Church of the Incarnation and Saint Josephine Bakhita Parish
EVENT
RESCHEDULED

See information on
Events page
MASS TIMES
Masses Live-Stream on Facebook
Weekdays 7:30am and
Saturday Vigil 4:00pm
(the church will remain closed for worship during masses)

A YouTube video of these masses
will be available above 1/2 hour after mass ends.

---
Archbishop Blair announced Wednesday (April 15th) that the cancellation of public Masses and liturgies in the Archdiocese of Hartford will remain in effect until further notice. See complete letter at the link below.
---
We at Christ the King Parish will be live-streaming all Saturday vigil masses at 4:00pm and weekday masses at 7:30am on Facebook. We will then convert that post to a YouTube video, and it can be found above on our parish website.

And above all, let us pray for one another. I was truly moved by a letter from Fr. Rick in Haiti who said the candle burning before the Divine Mercy statue is for us! As hard as those people have it, compared to what we are going through, they are taking time to pray for us! Wow! Doesn't that show us that we are in this together with everyone around the world, and that we have to pray for one another!
Father Nick
---
3/17/2020 - From the Office of the Archdiocese of Hartford

Funerals
Unless it is already scheduled and planned, all funeral Masses are suspended. Additionally, wake services at funeral homes are not to be recommended. Priests are allowed to celebrate the "Rite of Committal with Final Commendation" at the graveside. Participation at such services should be limited to immediate family and close friends only, and their number must be in keeping with the limits established by the civil authorities.
A Mass for the repose of the soul of the deceased, as provided for in the Roman Missal, can be added to the parish Mass intentions and offered as soon as reasonably possible under the circumstances, or, if the family desires, a public celebration of this Mass at a later date can be contemplated.
---
Schedule of Televised and Streaming Masses
ORTV
The television Mass is broadcast seven days a week at 10:00 AM on WCCT-TV (WB20) and WCTX-TV (MyTV9). It can also be seen Saturday and Sunday at 5:00 AM on WCCT-TV. The Mass can also be found streaming live at these times on http://www.ortv.org/streaming/streaming.htm.
EWTN
The Eternal Word Television Network (EWTN) is available from many local cable providers, including Comcast Digital, Frontier Fios, Cox Communications, and Cablevision. The daily Mass is televised at 12:00 AM, 8:00 AM, 12:00 PM, and 7:00 PM. Various prayers and devotions are offered at different hours of the day. EWTN Live Streaming.
Salt + Light TV
The daily Mass can be found streaming on https://saltandlighttv.org/live in English at 6:30 AM, 9:30 AM, 11:00 AM, 3:00 PM, and 10:30 PM. It can be found streaming in French at 8:30 AM, 9:00 AM, and 5:00 PM.
CatholicTV
The daily Mass can be found streaming on www.catholictv.org/watch-live at the following times: 9:30 AM, 12:30 PM, 7:00 PM, and 11:30 PM.
RECTORY OFFICE HOURS
Monday – Friday 8:00 AM to 4:00VPM
Office Phone: (860) 529-2545 Fax: (860) 529-5861

84 Somerset Street, Wethersfield, CT 06109
Corpus Christi Church
601 Silas Deane HWY
Wethersfield, CT 06109
---
Letter of Pope Francis to the Faithful
for the Month of May
---
PRAY WITH THE POPE
During these stressful times, Pope Francis is offering prayer to the Virgin Mary for protection from the Corona virus. You can go to the Vatican News site to hear his words of encouragement and pray along with him.

---
Pope Francis has published a free downloadable book of prayers and homilies called "Strong in the Face of Tribulation" to help sustain the Church's sense of communion during the Corona virus pandemic.
Click the above link to download.

---
Archbishop Blair's Easter Message
Archbishop's Letter regarding Suspension of Confessions due to Corona Virus (4/2/2020)
Pope Francis addressed an empty St. Peter's Square on the evening of Friday, March 27th. Below (link) are the words of his inspiring and insightful homily.
Pope Francis' Letter on the Nativity