MASS TIMES
Weekdays and Saturdays
7:30 AM

Saturday Vigil
4:00 PM

Sunday
8:00 AM and 10:15 AM
(Daily and Saturday Vigil Masses
also live-stream on Facebook)
A YouTube video of these Masses
is available below 1/2 hour after Mass ends.
---
RECTORY OFFICE HOURS
Monday – Friday 8:00 AM to 4:00 PM
Office Phone: (860) 529-2545
Fax: (860) 529-5861
Email: [email protected]
Facebook: facebook.com/pg/ChristtheKingCT

84 Somerset Street, Wethersfield, CT 06109
Corpus Christi Church
601 Silas Deane HWY
Wethersfield, CT 06109
---
REGISTRATION FOR WEEKEND
MASS IS REQUIRED!!!!
Click here

to register OR
call the Rectory by 3:00pm Friday


While the Governor has eased some Covid19 restrictions, the 6-foot distance requirement remains in effect. So, you must still register to attend Mass in person. Make sure you register early for the weekend Mass. Thank you for your patience.
---
U P D A T E:
Archbishop Blair has extended the dispensation for the obligation to attend Mass on Sundays and Holy Days of Obligation through and including Pentecost,

May, 23, 2021.
---
HOLY WEEK

HOLY THURSDAY—April 1
7:00pm
Holy Thursday Worship Aid
Holy Thursday Mass on YouTube


GOOD FRIDAY—April 2
3:00pm
Good Friday Worship Aid
Good Friday Service on YouTube

HOLY SATURDAY—April 3
8:00pm
Easter Vigil Worship Aid

EASTER SUNDAY—April 4
8:00am and 10:15am

(See more Easter pictures above. Select About Us/Photos)
Click picture above
to view
Vigil Mass on YouTube

Sunday Worship Aid
April 11, 2021
---
Receive Holy Communion
Sunday 9:00am-9:30am

---
Weekday Mass
Friday, April 9 7:30am
Please enter the church on the south side (Rectory side) for weekday Mass.
---
Weekday and Saturday Vigil Masses live-stream on Facebook
https://www.facebook.com/pg/ChristtheKingCT/videos/
and are available on YouTube and above after the end of the mass

The Church is Open

Please use the south door
(Rectory side) for the following.

Monday through Saturday
Weekday Mass
7:30am
Monday through Friday
Private Time
9:00am - 4:30pm

Saturday
Holy Hour 8:00am-9:00am
Confession 2:30pm-3:15pm

Please use the north door
for the following.

Saturday
Vigil Mass 4:00pm
Sunday
Mass 8:00am and 10:15am
Communion 9:00am-9:30am

---
Beyond Bible Study


Monday, April 12
7:00pm
We will begin

The Book of Genesis
Join Zoom Meeting
https://us02web.zoom.us/j/8609652526
How to Register info can be found in:
OnLine Users Guide
---


Phone: 860-721-9419
Email: [email protected]
No class: April 11
Spring Break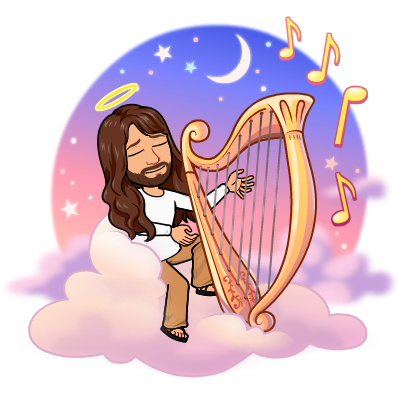 Grades 1- 5
(8:30am – 9:30am)
*Grades 6- 10
(9:45am – 10:45am)


---
2021 CALENDARS
If you would like a 2021 Christ the King Calendar, please stop by the Rectory or the church (they can be found on the steps to the santuary, next to the offertory basket).
Our sincere thanks to Farley Sullivan Funeral Homes and H.C. Rohde Oil Company for providing our calendars.
OUR NEW AWNING
VETERANS COLLECTION
My name is Olivia Thompson and I am a Wethersfield High School senior and a member of the National Honor Society. For my service project, I am collecting hygiene supplies for the Newington Veterans Hospital. The collection will be April 10-11 & April 17-18. In particular, they are in need of body wash for men, body wash for women, shaving cream, disposable razors, shampoo, conditioner, non-alcohol mouthwash, and denture supplies. Please bring any items to church between 3:30pm and 5:00pm on Saturday and between 7:45am and 11:00am on Sunday morning if you don't drop them off during the week. Thank you for your support!
AOH APRIL FOOD COLLECTION
The Ancient Order of Hibernians Hartford Division 2 is sponsoring a Food Drive on Sunday, April 18 from 11:30 a.m. to 12:30 p.m. Collection will take place at Christ the King in the parking lot that is between the church and the middle schools. This drive is part of the regular parish food collection. We will be there after the 10:15 a.m. Mass for anyone that wants to donate. The food will be given to the pantry at Saint Augustine Church in Hartford. Please bring non-perishable items with canned meats and soup in the greatest need in addition to pinto and pink beans. We are also looking to collect cooking oils, spices and condiments (mayo, mustard, ketchup, etc.). Thank you all for your support!
Bible Study with
Sister Maryann Cantlon
Thursday, April 22, 7:00pm
Sister Maryann Cantlon returns with her monthly Bible Study in Corpus Christi Church. If you would like to attend in person, please call the Rectory at 860-529-2545 to reserve a seat. This will also live-stream on Facebook.
---
PRAY THE ROSARY WITH US
Deacon Michael leads the Rosary on Zoom at
9:00AM Sunday morning.
To join us on Zoom, click here:
https://us02web.zoom.us/j/8609652526
---
PATRIOTIC ROARY

Won't you join us as we pray the "Patriotic Rosary" for our Parish, our country, and peace in the world Fridays at 12:00pm (new time) via Zoom.
To join us on Zoom, click here: https://us02web.zoom.us/j/8609652526

Patriotic Rosary

"If you desire peace in your hearts, in your homes, in your country, assemble ..to recite the Rosary."
- Blessed Pope Pius IX